Red Sox fire Chaim Bloom
Alex Campbell
FiredUp Network Sports Writer
Thursday, September 14, 2023
---
Boston Red Sox Chief Baseball officer, Chaim Bloom, was fired by the club on Thursday.
"While parting ways is not taken lightly, today signals a new direction for our club" said Principal owner John Henry in a statement provided by the team. "Our organization has significant expectations on the field and while Chaim's efforts in revitalizing our baseball infrastructure have helped set the stage for the future, we will today begin a search for new leadership. Everyone who knows Chaim has a deep appreciation and respect for the kind of person he is. His time with us will always be marked by his professionalism, integrity, and an unwavering respect for our club and its legacy."
According to the same statement made by the Henry, Bloom was informed of the decision by Red Sox, President and CEO Sam Kennedy, Chairman Tom Werner, and Mr. Henry himself.
The Red Sox currently represent last place in the American League East, with a 73-72 record. In fact, the Sox and their archrival, the New York Yankees, are both 18 games behind the Baltimore Orioles, who lead the division. The two teams are also playing a double-header against one another today in Boston.
Bloom was hired by the Red Sox in 2019, after spending 15 years with the Tampa Bay Rays. Back in 2019, Werner said that Chaim was the only person interviewed for the job from a list of about 20 candidates.
Bloom has emphasized his focus on building a team that could find success across consecutive seasons in various interviews over the years.
The team also announced that the search for a new baseball operation leadership will begin immediately. In the meantime, they said General Manager Brian O'Halloran, who was promoted by bloom in 2019, was offered a new senior leadership within the baseball operations department.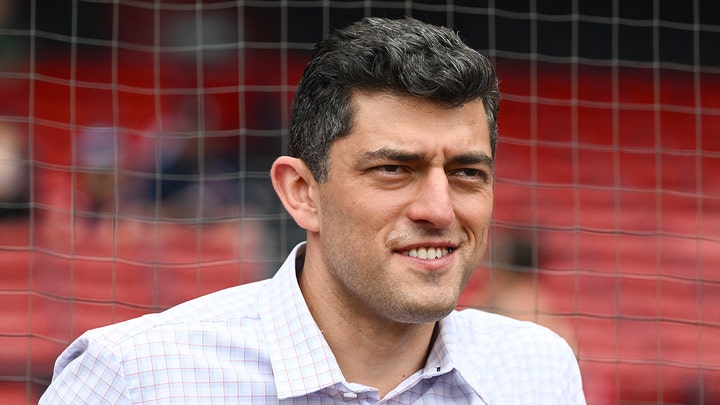 Photo by Brian Fluharty Getty Images
Bloom, a Philadelphia native, is a Yale University graduate. He and his wife have two sons. He is still well regarded by peers in the league and around the game. Many believe this decision started looming the day he traded away all-star Mookie Betts, and then was all but inevitable when the team lost another all-star and Red Sox stalwart, Xander Bogarts in free agency.