Texans top Astros, forcing game 7 showdown in Houston
Alex Campbell
FiredUp Network Sports Writer
---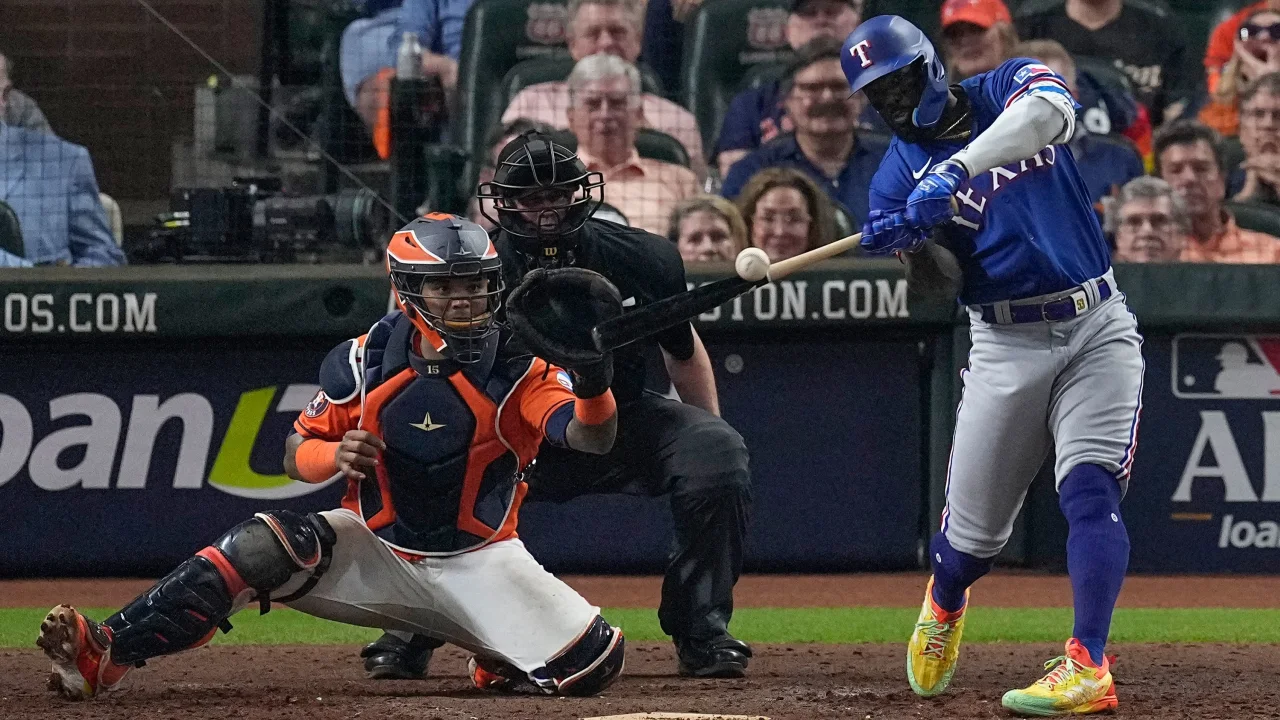 Tony Gutierez/AP Photo
The Texas Rangers continued the road team trend off this ALCS, beating the Houston Astros 9-2 in Minute Maid Park on Sunday. The unbalanced final score contradicts how it really went down. it was a close game throughout until it was blown open in the top of the ninth when Adolis Garcia hit a line drive grand slam to put this one to bed.
This American League Championship Series will end tonight at Houston's Minute Maid Park, the first pitch is set for 8:03p. Texas will send Max Scherzer to the mound for the Monday night game 7 as the Rangers go for their fourth road win to close out the series. The Astros, meanwhile, are hunting for their third consecutive AL pennant and will trot out righty Christian Javier. The duel is a rematch, the same pitchers took the mound last Monday for game 3. In that one, three-time Cy Youn Award winner Scherzer struggled. It was his first start back in months, and he relinquished five runs to a hungry Astros lineup. Javier's fiery fastball was adequately aflame, as he gave up just three hits in 5.2 innings.
This could be the second time in MLB history where the road team won all seven games. The only other time it has happened is in the 2019 World Series between the Washington Nationals and the Houston Astros. Scherzer even pitched in game 7 of that World Series as well.
Because this is just Scherzer's second game back from that shoulder injury and Javier was red hot in game 3, I'm going to predict the Astros will win. But it really could go either way, and I guess if you're a Rangers fan you hope he benefits from a week of rest and looks like the decorated future hall of fame righty he really is.
Here are the odds from via DraftKings:
Expect the roof to be closed tonight at Minute Maid, there's rain in the forecast. All ALCS, and World Series games will be aired live on Fox and FS1. There are a plethora of streaming options available.