NBA Trade Rumors: The 5 Biggest Storylines this Offseason
Alex Campbell
FiredUp Network Sports Writer
---
The dust has settled on the 2023 NBA Draft, so the NBA offseason has officially begun. The NBA Summer League and Free Agency are just around the corner where we'll likely see a lot of roster changes around the league. Those changes could be via the trade market or signings, but by the first tip of next season, we will see a lot of players wearing new jerseys.
As of now (6/26/23), Chris Paul is a Golden State Warrior, Bradley Beal has joined the Phoenix Suns, Jordan Poole is now a member of the Washington Wizards, and Kristaps Porzingis moved to Boston in a trade to play for the Celtics, and of course in the same deal Marcus Smart got shipped off to Memphis to play for the Grizzlies. There's still so much more to come this off-season.
Here are the five biggest storylines to follow as the off-season plays out over the summer.
1. Damian Lillard
Damian Lillard in action for Portland Trail Blazers. (Image: Stadium Astro)
The Portland Trailblazers have several options here, and so does Damian Lillard. For that reason, we should be watching this storyline very closely. The front office in Portland has stated its desire to keep Dame and build around him, but after they drafted Scoot Henderson 4th overall, they have a formidable young nucleus of Scoot, Shaedon Sharpe, and Anfernee Simons. The problem for Dame is, these guys are all under 23 years old and at his age (32) he wants the chance to win a title now, not in 3-5 years when these guys mature. The Blazers are in a nice spot too, plenty of teams want Dame so they could give Portland a good trade package and with that young core the Trailblazers could be off to a simple rebuild with the young assets already on the roster and the extra picks/assets they can get for Lillard.
2. Zion Williamson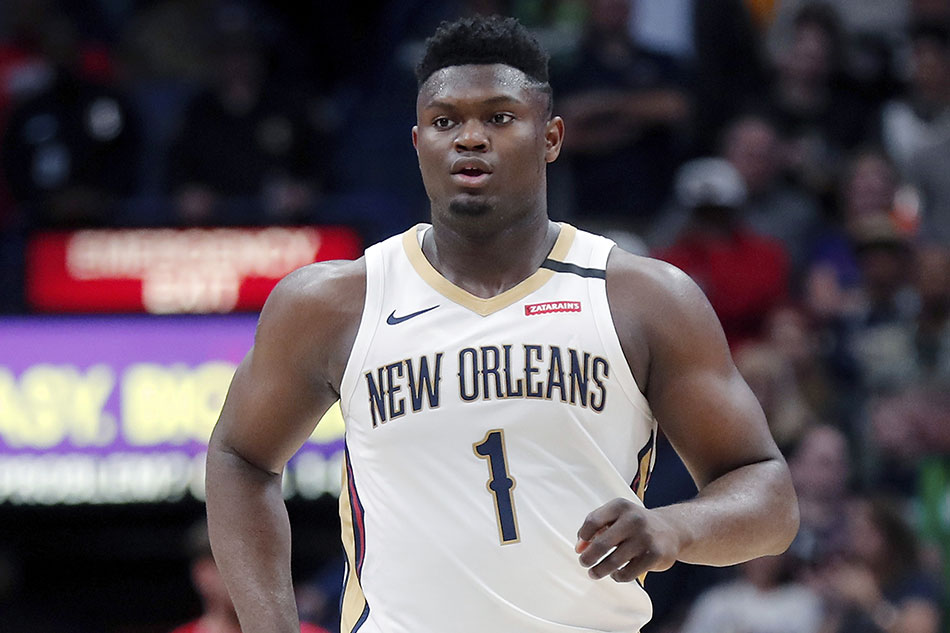 Pelicans forward Zion Williamson runs down court in the first half of an NBA basketball game against the Celtics in New Orleans, on Jan. 26, 2020. Gerald Herbert, AP/file
If NBA trade rumors were made up of real-life smoke, you probably wouldn't be able to see the Smoothie King Center from the Pontchartrain Expressway through all the cloudy billows of smoke filling the air. We've heard a lot of things already, from reports that he doesn't have a relationship with the organization to the idea that the Pelicans are trying to trade him, it just feel as though this former first-overall pick has probably played his last game in a Pelicans uniform.
3. The Toronto Raptors and Chicago Bulls
John E. Sokolowski-USA TODAY Sports
These 2 teams are in a similar spot. They could either strip their rosters down and go into rebuild mode or they might try to add pieces and attempt to compete again next season. But if either of them go the strip it down and rebuild route, expect a lot of teams to be blowing up their phones to try and strike deals.
4. New York Knicks and the Miami Heat
Brad Penner-USA TODAY Sports
Like the #3 story line, these two teams could make a big impact on the rest of the league this off-season, as they're both expected to be shopping for roster improvements to contend for a title next year. Tyler Herro and RJ Barrett are two of the best trade assets on the market right now, and either one could be part of a trade for a new start in Miami or New York.
5. Atlanta Hawks
Photo by Scott Cunningham/NBAE via Getty Images
According to NBA insider Brian Windhorst, the Hawks are under a mandate from ownership to get under the luxury tax. That means they could be forced to trade players such as Clint Capela, John Collins, Bogdan Bogdanovic, or De'Andre Hunter. And with some rumors surround Trae Young not being a great locker room leader, maybe he could move too. It sure could get interesting for Atlanta this Summer.