Bills Report: 3 Position battles that are coming down to the preseason wire
Alex Campbell
FiredUp Network Sports Writer
Wednesday, August 23, 2023
---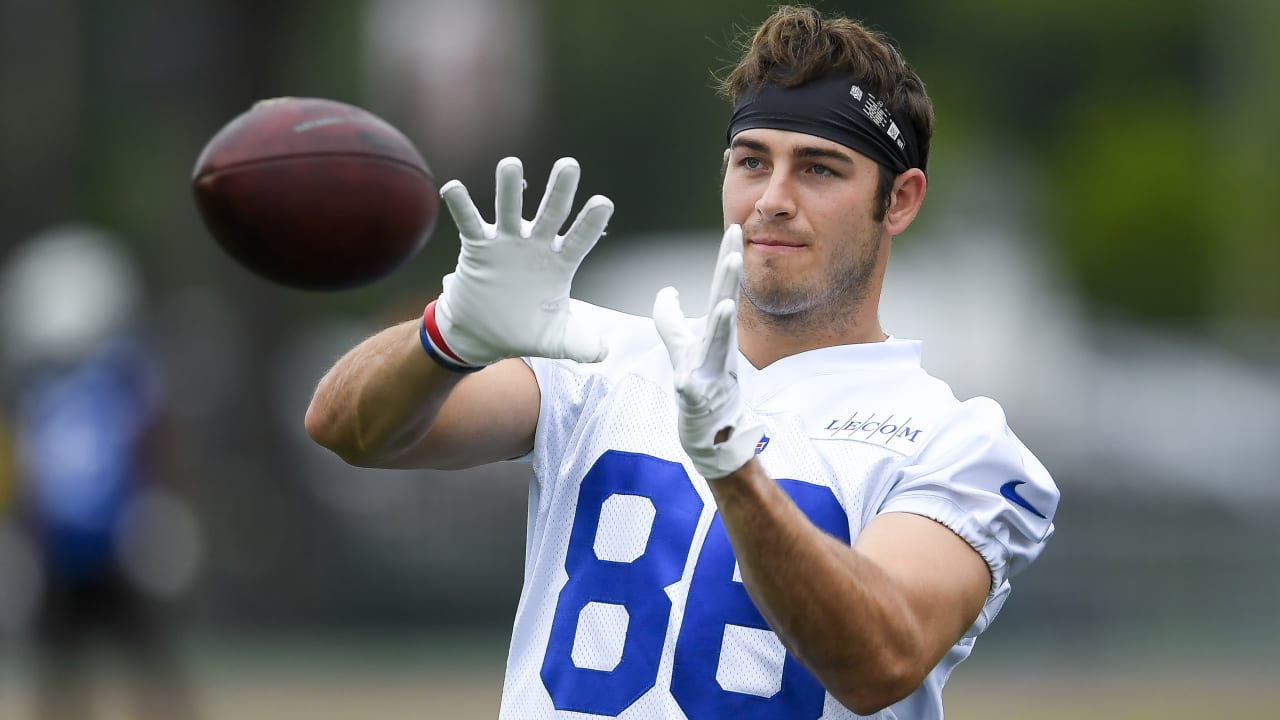 Photo by Joshua Bessex/Buffalo News


Hallelujah! The pre-season comes to a close this weekend for the Buffalo Bills as they face off against the Chicago Bears in their third and final preseason game this Saturday (9/26) at 1:00pm EST. Last weekend was rough for the Bills, they trailed the Steelers 27-0 going into the 4th quarter, Barkley threw 3 picks, it was a mess. Arguably there were two bright spots though, rookie OL O'Cyrus Torrence and fellow rookie TE Dalton Kincaid looked great. Kincaid had 45 yards on just three catches and looked strong on plays where he was blocking.
It may be just the preseason, but last Saturday's game against the Steelers shows that the Bills have a lot to work on. This includes giving enough time for the quarterback to drop back in the pocket, becoming more disciplined with penalties, and stopping big plays on defense.
As they travel to Chicago later this week. The Bills coaching staff will look to learn from last weekend's mistakes but will also be looking to lock in a few roster spots and finish the depth chart for the week 1 showdown against Aaron Rodgers and the Jets that is less than 3 weeks away.

Here are three position battles that should be finalized in the Bills final pre-season game.
Photo by Joshua Bessex/Buffalo News
1. Return Specialist
The season-ending injury to Nyheim Hines before the pre-season even began put this position in question. The Bills would have had a competition between Hines and wide receiver Deonte Harty to see who would be the best fit for the special teams unit and take some pressure off of the offense. However, the Injury to Hines forced the Bills to change course and go a new route which included signing 3rd year running back Darrynton Evans and former Cardinals wide receiver, Andy Isabella. Both saw action on special teams as return specialists. Both had 3 returns with Isabella edging out Evans by 9 yards.
Isabaella has flashed some breakaway speed and not just on special teams. During the Bills first preseason game against the Colts, the Indy defense made a mistake putting a linebacker on Isabella and Andy got a step on the defender almost immediately and broke free for a long splash play.
Special teams are often considered less important than offense or defense, but the third phase is vital to a winning team and this return specialist role is easily one of the most important on that unit. It must be solidified if McDermott and his coaching staff need stability in the return game to help out the offense.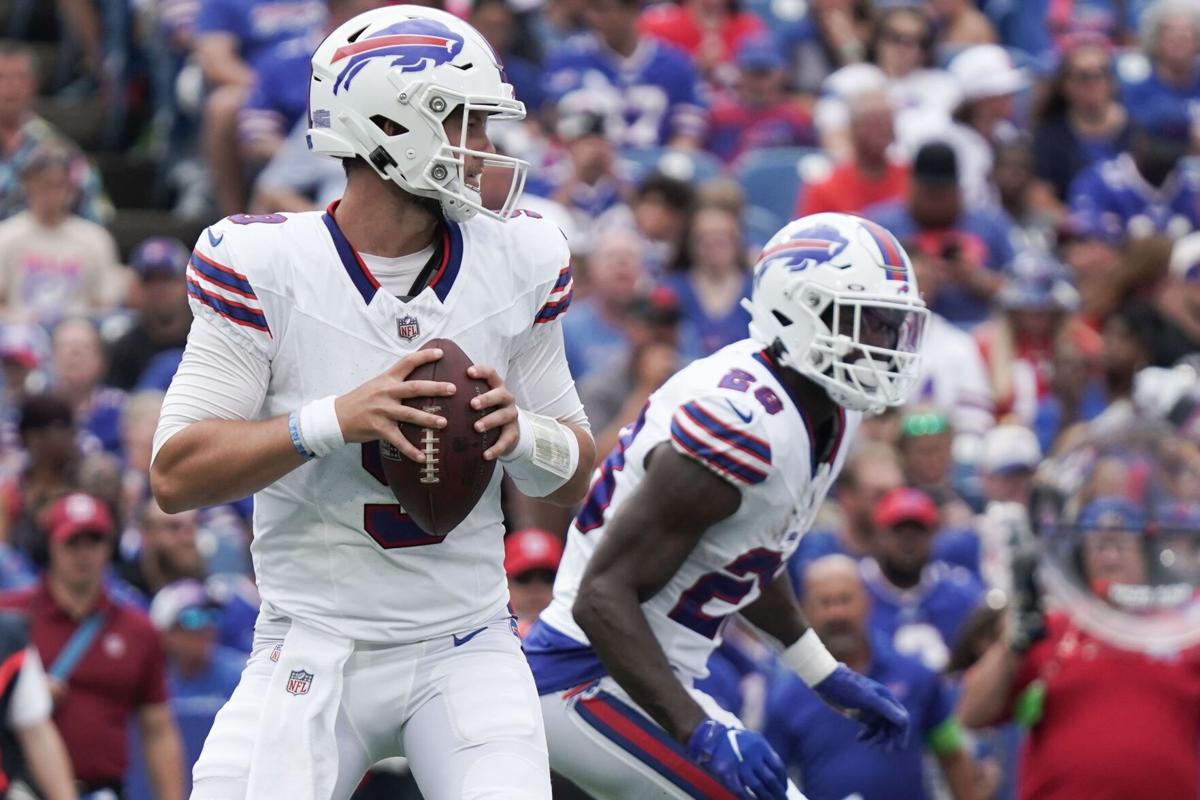 Photo by Joshua Bessex/Buffalo News
2. Backup Quarerback
It's somewhat of a surprise that this battle is still on-going, but it clearly is. In the preseason week 1 game against the Colts it was Kyle Allen who struggled while Matt Barkley balled out and helped lead the Bills to victory.
Cut to last Saturday, against the Steelers and it was Barkley who threw picks and had a fumble to bring an ugly turnover tally to 4 on the day. Kyle Allen, in that game, looked like a solid game-manager despite playing with a large deficit when he entered the game.
This weekend's upcoming tilt against the Bears will determine who will be backing up Josh Allen, and who might end up on the practice squad. So far, the overarching theme has been the QB facing the other team's backups has struggled. This must be ringing a small alarm bell to the coaching staff, after all, what if Josh Allen gets injured and one of these guys needs to step in for a few games? The coaching staff will need to have confidence in whoever gets the backup role.
Photo by Billie Weiss/Getty Image
3. Middle Linebacker
The LB corps has been significantly downgraded since losing Tremaine Edmunds in free agency and the Bills completely failed to find any kind of replacement in the off-season. This could be the thing that comes back to haunt them all season.
Tyrell Dodson just hasn't progressed as expected, Terrel Bernard has shown growth but got injured and hasn't been available for preseason action, and veteran A.J. Klein appears to be their best option. No offense to the 32 year old veteran but Klein is not a high quality starting linebacker and the lack of depth here overall could easily spell misery down the road for the Bills of Buffalo.